How I can help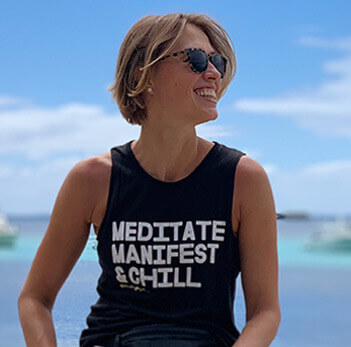 Meet Katia
A uniquely qualified Nutritional Therapist, Neuro-Linguistic Programming coach and the founder of Omni Vitality based in Hong Kong. She's been where you are and through her personal health journey realised that she can feel better in her forties than she ever did in her twenties. Fast forward several years, with nutrition and psychology master degrees, sports nutrition certification, NLP accreditation and plant-based chef training under her belt, she now helps busy women rediscover what it is like to feel great again.
"I had issues with my thyroid and was stressed out about many things. I moved to HK during the pandemic, it wasn't easy for me to meet new people and have new friends. I spent a lot of time by myself and putting all my power into my job. When I met Katia, I started a journey with her that helped me a lot. We talked a lot, she asked me many questions about my living style, about my work, my life in general. I started to follow a different diet, eating more but healthier, doing more exercise, sleeping better. I got help also from supplements that I still take on daily basis. Katia taught me some breathing exercises too, that I was using when I was really stressed. I started after few months to slowly to feel better, more energetic, I lost few kg too. And now, I definitely take stress in a different way. The experience with Katia was a great help, mentally and physically."
A.F.
"Katia helped me understand what was going on internally and gave me the confidence to include new foods within my diet and understand the benefits of having alternative food choices and the role each food played within my digestion; her results were spot on. I felt so much better within myself and my daily life, which was far beyond what I was expecting. Katia creates a safe space to discuss anything you need to, I found it very easy to open up to her... Katia's knowledge retention from all of our conversations was fantastic, she always remembered what we had discussed and was able to link topics from each of our sessions back when coming up with new suggestions or explaining to me why I might be feeling a certain way."
Sarah M.
"I have sustained an energized mind and fit physique for many years, so I sought a seamless transition from a meat-based to a plant-based diet... When I decided to become vegan, this dietary shift sparked many queries, which Katia solved with genuine care and insight, providing precisely the analysis, guidance and onward dietary design I sought, executed elegantly and efficiently. Katia's plan came with many delicious recipes and some ingenious simplicities, presented perspicuously. I routinely indulge in her specialized formulae, noticing increases in energy, drive, and strength without the muscular aches and pains I encountered before commencing. My wellness path with Katia continues to be enjoyable and fruitful. I appreciate the delivery and sincerity offered by Katia, who met my needs to a measure that supersedes all I have experienced previously in the vitality domain. I am grateful for the approachable, professional, and highly beneficial experience."
Justin W.
Start your unique health journey now