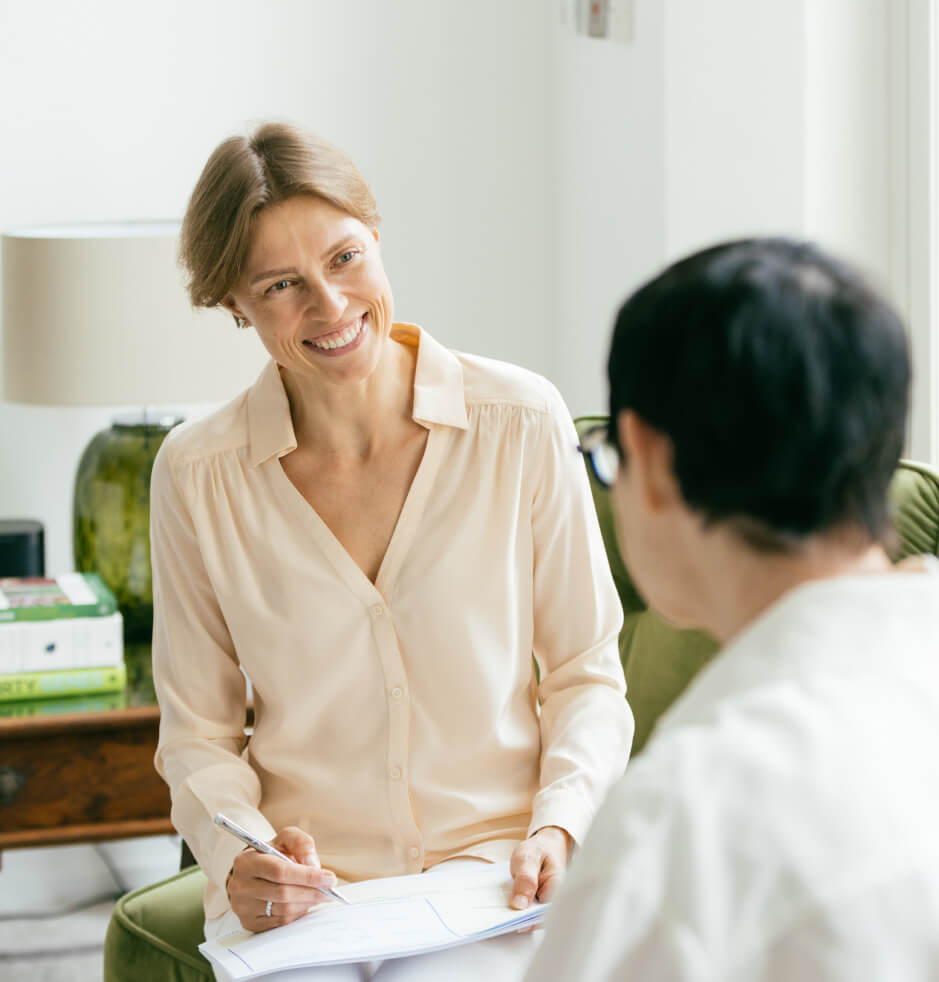 Work with me!
Who is a nutritional therapist, and why should you choose to work with me?
The nutritional therapist is a well-educated professional who first of all understands the biochemical processes of how our body works and the scientific basics of how nutrition can alter such processes. This knowledge helps me create a therapeutic plan for each client that is unique to them.
It is not easy to find a nutritionist that understands all your individual needs and can relate to your health struggles. I have been where you are and have discovered the answer to how to feel better in your forties than you ever did in your twenties.
As a certified nutritional consultant, I can show you how to reclaim your health and vitality and feel better now than ever. All my knowledge is based on combining my personal experience with my professional skills as a certified nutritionist and an NLP coach.
Let me guide and educate you on your journey to healthier happier hormones.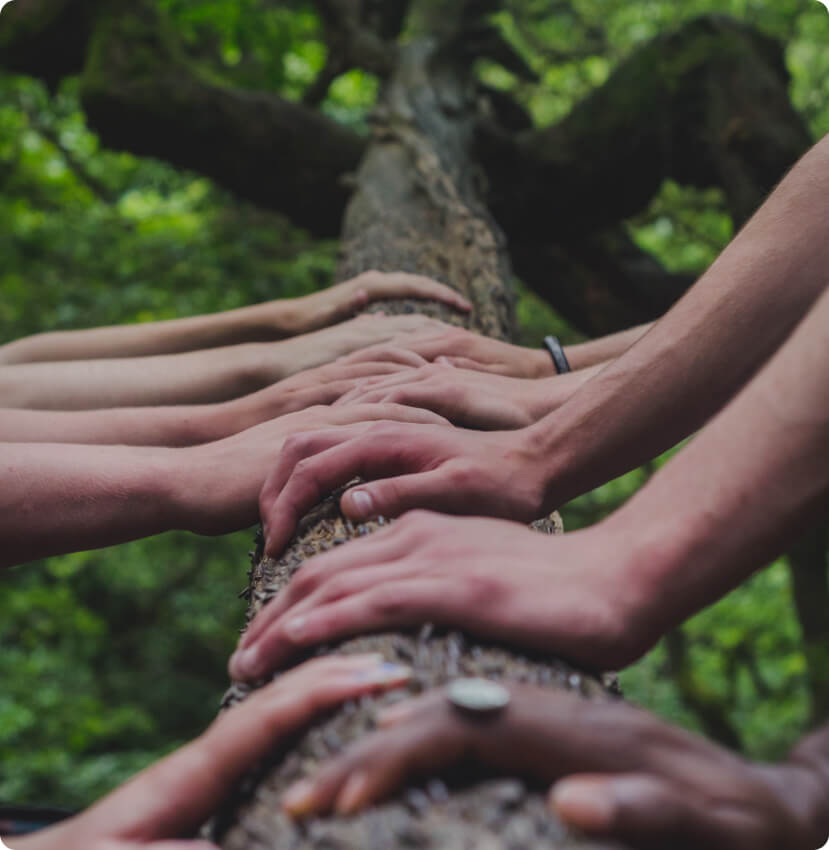 There are four principles my nutrition consultation is based on:
Everyone is unique
With unique biochemistry, history, life circumstances, likes and dislikes. This is why a one-size-fits-all magic solution does not exist.
Feel empowered
Following your nutrition consultation with me as your private nutritionist, it is a guarantee that you will be able to continue your health journey without me, as you will be empowered with valuable tools, skills, and knowledge.
Let me will be your guide
Working through current health issues takes time, and my job as a private certified nutrition consultant is to guide and motivate you on this journey. This is why I propose working together through a program rather than a one-off consultation to guarantee visible results.
Solution designed for you
I'm a certified nutrition consultant and know how to combine effective changes in diet and lifestyle with dietary supplement protocols and psychological techniques to make a real difference in your life.
If you're not sure why you are here, let me
answer these three popular questions:
Can a nutritional therapist help lose weight?
Yes, I can. Losing weight is taxing at the best of times. After 30, underlying hormone imbalances can make it even more challenging to achieve your ideal weight. I can support you on this journey. Working together, we take into account your symptoms, history, lifestyle, and health conditions and create a personalized dietary, lifestyle and supplements plan to help rebalance your body and achieve beauty inside out.
Can a nutritionist help with menstrual cycle issues?
Yes, I can. The food you eat and the lifestyle you lead are closely interconnected with your menstrual cycle and influence hormone levels in the body. Menstrual issues can be negatively affected by weight, lack or excess of certain nutrients, necessary minerals and vitamins, stress, exercise, and much more. As a certified nutritional therapist, my role is to identify the underlying causes of your problems and to correct these imbalances using diet, lifestyle, and supplements.
Can a nutritionist help balance hormonal issues?
Yes, I can. The food we eat has a profound impact on our health. Intuitively, most cultures recognize that food can heal or harm. Nutrients contained in food are the building blocks for many processes in the body. If we don't get the right nutrients from our food, our hormone balance can suffer. As a certified nutritionist, I am trained to determine the necessary amount of nutrients each person needs to achieve optimal hormone balance, given their individual circumstances.
As a nutrition consultant, I offer my clients
several ways of working together:
I have created a range of personalised nutrition programs tailored to your individual needs. Your unique health program can be customised according to the level of support you need, where you are in your hormonal health journey, the severity of your symptoms and what you would like to achieve.
A typical program includes the following features:
90 min initial nutrition consultation to allow us to assess your health aspirations, collect a detailed history and agree on a plan for achieving your health goals
Health goal setting
In-depth health and lifestyle assessment to consider symptoms, medical history, family history, lifestyle and stress
Personalised nutrition and lifestyle recommendations and guidance
Personalised supplement plan (I work only with science-based reputable supplements brands)
Coaching to support new food choices and new habits
Custom meal plan and easy recipes for everyday
Laboratory tests can be arranged to achieve quick and effective results
Weekly support to encourage and motivate you on the way to achieving your health goals
Mini 20min progress review call(s)
30min follow-up consultation(s)
45min test interpretation sessions (where applicable)
WhatsApp and email support
Maintenance session(s) to support you as you go through life changes
1:1 nutrition programs start from HKD 3,250.
Speak to Katia to determine which level of support is right for you
As a private nutritionist, I work with patients in two ways:
01.
I work with patients globally and give nutrition consultations via video calls. Functional testing and online dispensaries are available to patients in the UK, Europe, Dubai, and rest of the Asia.
02.
I work with patients in person in Hong Kong, as a local nutritionist, via the Integrative Medicine Institute (IMI)
After working with me as your private Nutritional Therapist, you will
Start a new chapter in your life, regaining control of your well-being and re-discovering vitality
Create new habits and environment that reinforce your healthy future
Achieve your health goals in an enjoyable way that does not add extra strain on your already busy life
Start your health journey today
Frequently Asked Questions
What is nutritional therapy?

Nutritional therapy is a process of balancing relationships with food that provides optimal support for your individual health needs.

The food we eat has a profound impact on our health. Clinical research into nutrition shows that what and how we eat can promote health and well-being, prevent illnesses, and help those with chronic diseases improve outcomes. The nutrients we consume are information used to make hormones, and neurotransmitters, create energy, support immunity and brain health, detoxification, optimise gut function and ultimately maintain balance.

As a nutritional therapist, I am trained to understand how nutrients, food, and lifestyle factors influence the body's function and may contribute to individual symptoms and health concerns. Using a wide range of tools, I assess and identify potential nutritional imbalances and provide realistic, practical, achievable, and personalised guidance to enrich your nutritional status and achieve your health goals.

As a nutritional therapist, I am here to help you not only determine how to optimally support your body and mind through diet and lifestyle but do this in an enjoyable way that does not add extra strain on your already busy life.

What happens in a nutritional therapy consultation?

The initial session lasts 75 minutes. I spend time with you, listening to your history and looking at the interactions among genetic, environmental, and lifestyle factors that can contribute to your symptoms and influence your long-term health. It allows me to get you to know your unique life circumstances and individual biochemistry and identify possible root causes of your health concerns.

In my practice, I utilise a functional medicine approach to health. It gives me to look at your body as an interconnected web-like structure of different systems and functions. Imbalances within these systems can manifest as symptoms or illnesses.

In addition, I am trained in NLP, motivational interviewing, and other psychological tools and techniques to assist you in changing habits, behaviours, and environments to achieve meaningful improvements in your health. I use coaching techniques in every session we have together.

I typically encourage clients to work through a program with me. We finish the session by agreeing on a practical health plan that works for you. Functional testing can be arranged at this stage (if needed) to take out the guesswork and achieve quick and effective results. Shortly after the initial session, you will receive a custom report with key health goals we agreed to work on, meal plans, recipes, food sources, and more. I will check in with you a few weeks later to discuss progress and provide support, and we will meet again a few weeks later to review progress and adjust the program as needed.

How does a nutritional therapist differ from a dietician?

Unlike dieticians with a series of standard dietary plans for different conditions, nutritional therapists use an individual approach to each patient.

I consider not just the specific condition or symptoms but also other factors, including underlying nutritional deficiencies, individual biochemical responses to foods, genetic predispositions, environmental stressors, patient's health goals and motivations, and personal preferences and constraints. Such personalised plans help create the most appropriate and effective wellness strategy for each patient and, compared to generalised diet advice, have been shown to result in a more significant reduction in intake of foods detrimental to one's health and notably improved dietary intake among adults.

How long is a nutritional therapy consultation?

As a professional nutritional therapist, my initial consultation is always 1 hour and 15 minutes. This time gives us an opportunity to discuss your medical history, family history, and symptoms which prompted the visit. Follow-up consultation times vary from 15 to 45 minutes and depend on your needs and the program that suits your health goals

Can I do just a single session with Katia rather than a package?

Yes, you can do a single session with me. But, from my experience, working on a package together helps achieve your health goals faster and more effectively. I propose several cooperation packages, and we can also discuss the package most suitable to your health goals and needs. Once the initial package has been completed, maintenance sessions can be arranged as and when needed.

How often should I come for an appointment?

Everything depends upon the problem we work with, the level of support you need, and the testing that should be undertaken. Some clients benefit from weekly touch points, while others can work independently for a few weeks before coming in for a return visit.

Talk to Katia to discuss the most suitable approach that works for your circumstances.

How long is a nutritional therapy programme?

The program length depends on your health goals.

It takes time to explore new food plans and build new habits. The average length of the initial program is three months, which is the time needed to make a meaningful change in your life and start seeing the results. As we work together to bring the body and mind back to optimal healthy functioning, we must remember that symptoms result from imbalances created over a long period. This is why I recommend working on a program rather than a one-off consultation to allow time to bring the bodily processes back into balance.

Does Katia provide in-between-session support?

Katia can be reached in between sessions by email and endeavours to respond to your questions within 24 hours. Short between sessions calls can also be embedded into the program to provide extra support and accountability.

I would like to see Katia virtually. What do I need to know?

I support my clients in every way I can: Zoom, Whats App, or Facetime; virtual consultations are now an integral part of the practice. Just get in touch, and we will schedule a time that works for both of us.

Do I have to go somewhere else to get my supplements?

For clients who work with Katia at IMI, supplements are dispensed on-premises. For clients outside of Hong Kong, Katia works with several online dispensaries, and your supplements will be ordered online and delivered home shortly after consultation.

What do I need to bring to my consultation with Katia?

If you have the results of any recent blood tests, functional tests, or other medical examination reports, please email them to Katia at katia@omnivitality.com ahead of your consultation or bring them with you. A Diary with dates of your recent menstrual cycles is also helpful to get to your consultation or send ahead of time.

What does a "Free Review" call look like?

I offer all potential clients an opportunity to meet virtually before committing to work together. This gives us an opportunity to discuss your health concerns and objectives, determine that I am the right person to help, and discuss nutritional therapy program options that will fit your needs best. It is also an opportunity to get to know each other because the work process with a nutritionist is quite intimate, so you should trust me completely.

How much will I need to invest in my work with Katia?

The cost depends on which of the programs suits your needs and the level of support you need me to provide: weekly, fortnightly, or monthly.

Pay attention that tests and supplements are not included in the package price. These are recommended based on your symptoms, health history and well-being goals.

Functional testing is optional, although in some cases can take out the guesswork and help achieve faster results. I will provide you with all the information you require to decide if you want to proceed with these.

Can I cancel or rebook a consultation?

Sometimes situations happen that we cannot influence. If something takes place and you cannot come to the appointment, please let me know 24 hours before your appointment, and we will find a suitable alternative time to work together.

Do you give meal plans and recipes?

When we work together on a program (rather than a one-off consultation), I provide you with a personalised food plan after the first consultation with 3-4 options for each breakfast, lunch, and dinner so that you can start building your personal balanced meal plans. I can also provide specific food plans such as low FODMAP, IBS-AID, gluten-free, dairy-free, vegan, and other diets. I have a range of signature recipes, and we can discuss other recipe ideas tailored to your likes/dislikes, constraints, and capabilities.

What happens if the meal plan contains foods I don't like?

Nutritional therapy is a process we do together. I educate you and provide you with nutrition and lifestyle information. And then, we negotiate and agree on a way forward together, considering your food likes, dislikes, beliefs, and budget. You will always have a choice.

Do you work with other healthcare professionals?

I frequently work alongside medical and complementary professionals. As a practitioner, I always try to refer any client to other complementary or medical professionals if I deem they can help the case more efficiently.

What are the functional tests?

Functional tests are specialised private assessments we discuss with you at your consultation(s) which are considered relevant in assessing the identified areas of your health. Examples of functional tests include a DUTCH test for advanced hormonal analyses, stool tests to assess digestion, absorption, and balance of beneficial and opportunistic bacteria, urine tests for vitamin and mineral levels, immune function tests, etc.

Testing can be beneficial in identifying the root cause(s) of your symptoms. This knowledge enables me to tailor and personalise dietary, lifestyle, and supplement advice, which can help you get results faster. The advanced and detailed tests involved vary and will be recommended based on your symptoms, health history, and health goals.

Where can I get tests done?

I will propose accredited laboratories I work with for your testing needs.

Depending on the test, most can be done in the comfort of your own home. For example, DUTCH hormone test, urine tests for metabolic processes, and stool samples for gut tests. Samples are sent directly to the relevant laboratory, and all equipment and instructions will be provided. Other tests need to be carried out in person; these are often blood tests requiring phlebotomy services for blood draws. I will help arrange all the tests we deem necessary to reach your health goals successfully.

Are my health and personal information kept confidential?

The consultation environment aims to provide a safe and confidential space.

All consultation paperwork, including notes taken, is treated as confidential and stored securely. The Nutritional Therapist reserves the right to break with confidentiality in the following circumstances:

As part of ongoing training, to discuss clients with a professional supervisor (to ensure your privacy, you will only be referred to anonymously by a client code)
If provided with information that may indicate a threat to your own life or someone else's, the Nutritional Therapist reserves the right to report the information to relevant services.

Is the work with a Nutrition therapist covered by insurance?

Currently, nutritional therapy is rarely a part of insurance coverage. However, there are considerable variations amongst individual insurance policies, and some providers may cover natural treatments, including nutritional therapy.

Please, check your insurance provider your policy for details regarding your particular insurance coverage.

Supplements are not covered by insurance.

For testing done with patients at IMI, please talk to Katia about what may be covered by your insurance policy.

What languages are the consultations offered in?

Consultations can be offered in English, Russian and Ukrainian.